Best Execution Requirements Met
Best execution requirements have existed globally for a number of years. Regulatory reform under MiFID II raised the bar for Best Execution standards industrywide. Tradeweb's TCA allows clients to evaluate and assess the strengths of their trading strategies in real time with:
A proprietary tool that provides in depth analysis into the effectiveness of your executions
Costs are calculated on an individual trade basis
Flexibility to aggregate and customize analysis to cater to different execution objectives
Benchmark your activity against your peers
Analyze your entire Fixed Income trading activity with our trade upload functionality
Web-based access via our secure InSite portal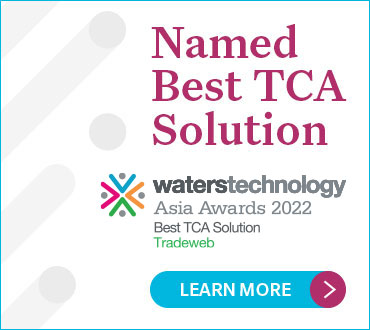 Best Execution Monitoring
Tradeweb's TCA solution also includes the Best Execution Monitor – an all-in-one compliance hub to help easily manage best execution monitoring and reporting. The Monitor automatically analyzes daily trading activity against best execution rules and highlights any trades which do not adhere to your internal compliance policies.
Precise Real-Time Trading Composites
Our long-established proprietary real-time trading composites uniquely position us to offer a comprehensive TCA solution. We deliver a precise, time-stamped reference price on clients' executed trades.
Best Execution Reports
Our best execution reports make it easier to analyze your trading activity and performance against your trading objectives. They provide a summary of trading activities, including detailed exception reports, price benchmarking and peer group comparisons.
Gold Reports
Our Gold Reports provide clients with detailed, proprietary information about their online trading activity by aggregating and summarizing historical transaction data. Clients are able to evaluate liquidity provider performance and more accurately target business.