For over twenty-five years, we have translated our belief in the power of connecting people and technology into better ways to trade. And the markets have changed, for good.


Purpose-Driven to Serve Global Markets

Make Trading Better
Our purpose is simple . Making trading better defines us and our business culture, and it has led to remarkable changes.

Move 1st, Never Stop
Our first revolution was to electronify fixed income trading - and we did just that. What once seemed radical has now become essential. But we won't stop there. We keep finding ways to push forward and improve on what we've already built, as innovators do.

Sustainable Growth
Our entire industry is still in the early stages of this journey, trying to integrate sustainable thinking and practices into everyday trading and corporate operations. We're very proud of the progress we have made so far as a firm to be a more sustainable company and we're excited by what lies ahead.

Share Ideas
Collaboration leads to innovation. Teamwork multiplies our individual talents and makes our best ideas even more powerful and useful.
Stay Curious
Constantly questioning the status quo - our curiosity and imagination keep us relevant, vital and valuable to our clients and to one another.

Take Ownership
We try new things, learn from our mistakes and refine our ideas, knowing that accountability is part of how we learn and get better at what we do.

Exceed Expectations
Our clients deserve the very best in every service and solution we provide. We challenge ourselves and our colleagues to deliver excellence in everything we do.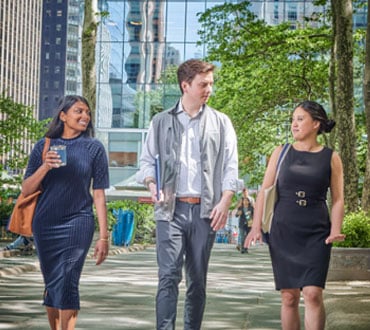 Act Responsibily
We do our part to help financial markets move toward more sustainable global systems, and take action to improve the communities around the world where we live and work.
Embrace Differences
Our diverse experiences, backgrounds and views inform and encourage new ways of thinking. We ensure an inclusive and respectful workplace where all voices are not only heard, but encouraged.