Your Market Connection
Bringing global marketplaces together through electronic trading innovation
Institutional
Tradeweb
Tradeweb helps the world's leading asset managers, central banks, hedge funds and other institutional investors access the liquidity they need through a range of electronic marketplaces.
Go
Wholesale
Dealerweb
Whether electronically, over the phone, or through a combination of both, Dealerweb gives market participants real choice to execute their trade strategy confidently.
Go
Retail
Tradeweb Direct
Tradeweb Direct is the go-to source for financial advisory firms, RIAs, traders and buy-side investors who need fast, reliable execution for their fixed income trading needs.
Go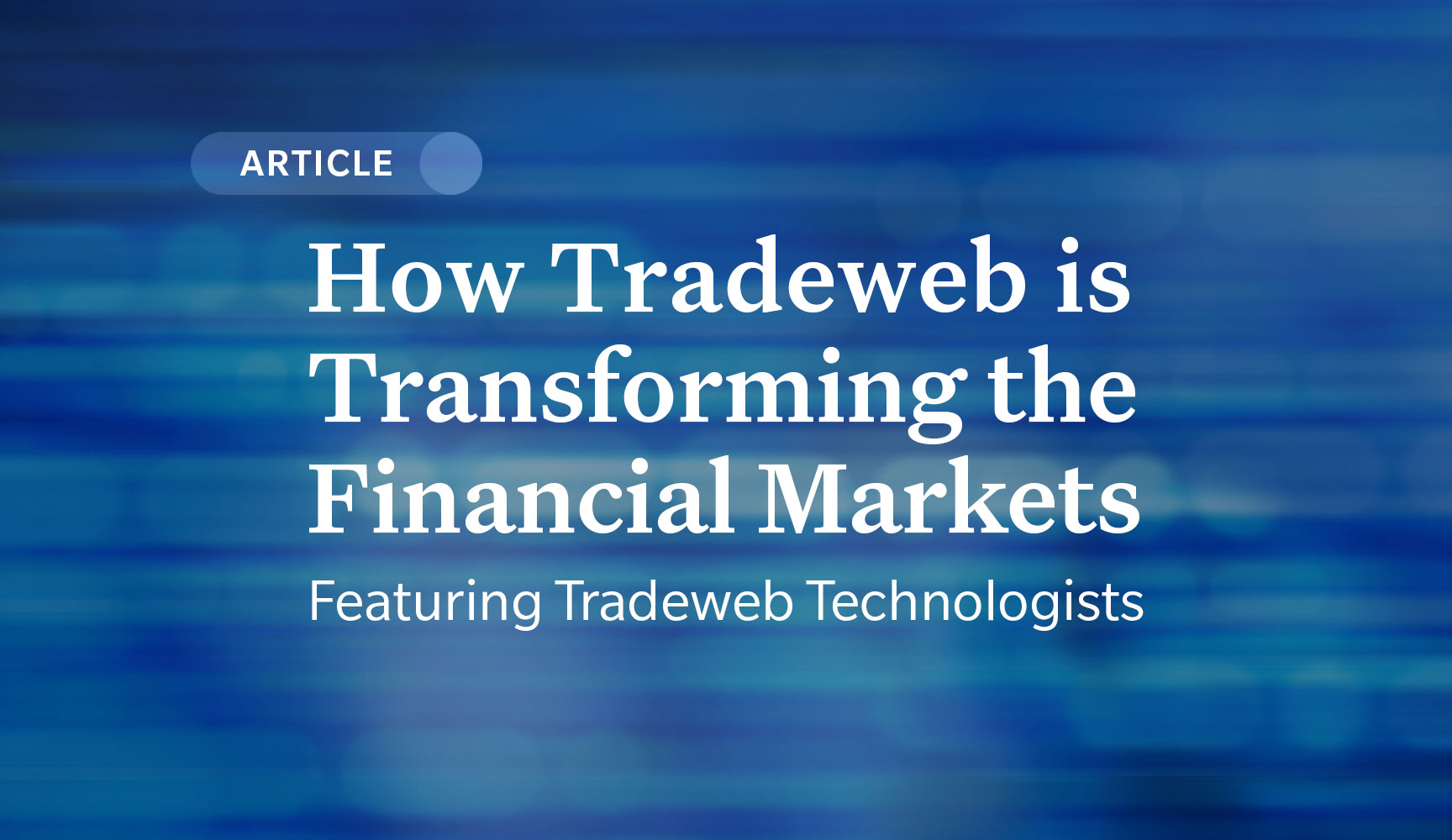 Tradeweb Technologists Featured in Recent Muse Article
Our innovative technology is helping to drive the financial markets forward, but it's our people who are the real game-changers. Hear from two of our technologists, Caius Howcroft and Stefan Kutko, about what it's like to be a part of our ground-breaking team.