Tradeweb invests in green initiatives across our offices. We fully embrace a sustainability mindset that guides our people's daily behavior at work, and how we act as a corporate citizen.



Greening Our Buildings
Our U.S. buildings have earned U.S. EPA Energy certifications. Our headquarters is located in a LEED Gold-certified building.
In addition, our London office is located is BREEAM-certified and ESOS certified building, which is the standard sustainability assessment method for buildings in the UK.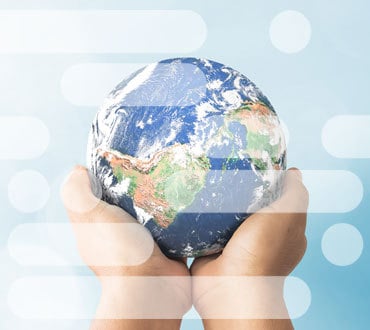 Internal Initiatives to Foster Sustainability
Go Green Initiative
With a focus on reducing our environmental footprint, we began a campaign encouraging employees to switch to reusable water bottles and, as a result, Tradeweb has reduced water bottle waste by 40%.

Since then, we've gone beyond the bottles and expanded Tradeweb Go Green to emcompass several other environmental and wellness conscience initiatives. This has included launching a health & wellness speaker series, and replacing most of our kitchen products with sustainable alternatives.

Our ultimate goal is to always: reduce waste, reuse everything we can and recycle right!

Recycling: Our kitchen utensils have been replaced with sustainable alternatives and bins have been placed around the office to separate trash and recycling for paper, glass, plastic and aluminum.

Follow Me Printing
Adopted to help cut down paper waste and reduce the volume of uncollected printouts, by ensuring users release print jobs at the point of printing.

Paperless At Conferences
Going paperless at events and conferences is something we have been working towards for some time. We have now rolled out our online resources at our largest conferences, replacing documents that would normally be printed on paper, so attendees can view or download useful materials before, during and following the conference.