Driving Greater Transparency and Efficiency into the Market
For complete access to the market for credit default swaps, Tradeweb provides real-time pricing, axes and market liquidity from leading dealers for Single Name CDS and CDS Indices, including emerging markets.
Our global marketplace in the U.S. and Europe offers enhanced pre-trade price discovery and improved post-trade efficiency. Our fully compliant SEF and MTF platform provides seamless cleared or bilateral trading.
Key Features:
Ability to send a RFQ to multiple dealers for roll pricing and outrights
'Trade best' button ensures dealer selection is prioritized by best net fee for curves, rolls and switches
New click-to-trade screens for Index facilitates easy execution
List tickets that allow multiple Single Name trades and portfolio rebalancing all at once
AiEX automation for the speed and scale needed to drive efficiency
Integration available for all major order management systems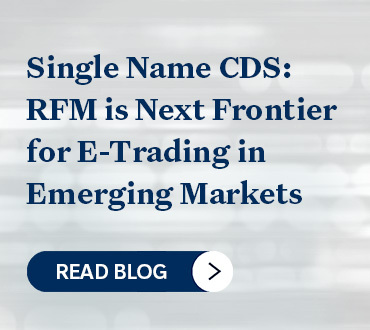 Products

CDX / iTraxx

Pre-Trade
At-Trade
Post-Trade

Streams





Protocols

Request for Quote (RFQ)

Click-to-Trade (CTT)

Process Trade

Trade Types

Outright

Roll

Switch

Curve

Automated Trading (AiEX)

Direct Link to Major Clearing Houses

STP to Client OMS

Instant Trade Confirmation

Consolidated Transaction History

Best Execution Metrics

Audit Trail/Compliance Records

Americas

7:00 am New York time open

5:30 pm New York time close

Europe

7:00 am London time open

6:00 pm London time close
Products

Single Name

Pre-Trade
At-Trade
Post-Trade

Streams

Runs

Aggregated Pricing

Flexible Dealer Selection on Lists





Protocols

Request for Quote (RFQ)

Process Trade

ASAP List Trading

Trade Types

Outright

Roll

Switch

Curve

List

Integration

STP to Client OMS

Instant Trade Confirmation

Consolidated Transaction History

Best Execution Metrics

Direct to clearing workflow in place for MTF

Americas

7:00 am New York time open

5:30 pm New York time close

Europe

7:00 am London time open

6:00 pm London time close