A Smarter Way to Trade
eBlock is a new trading platform for European cash equities. It is a strategic partnership between Tradeweb Markets and Plato Partnership.
eBlock allows you to efficiently execute principal risk trades in a fully regulated environment on the Tradeweb MTF.
Key Features:
Fully disclosed client-to-dealer RFQ geared to principal risk trading
Covering all European cash equities – ordinary and preference shares, GDRs
Connecting buy-side clients directly to dealer risk liquidity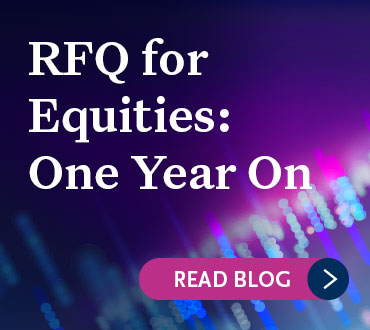 Plato Partnership Limited, a not-for-profit company representing the buy and sell-side, has come together with a vision of bringing creative solutions and efficiencies to today's equity marketplace. The group's key aims are to reduce trading costs, simplify market structure, and to act as a champion for end investors.
Pre-Trade
At-Trade
Post-Trade

Pre-Trade Dealer Statistics

Hit Rate Scores

Inquiry Rates

Firm Up Rates

Protocols

Request for Quote (RFQ)

RFM

Trade Types

Risk

Market on Close

AiEX

Security Types

European Ordinary Shares

European Preference Shares

European GDRs

Audit Trail/Compliance Record

Straight-Through-Processing (STP)

Execution Reports

Liquidity Provider Performance Reports

Best Execution Metrics



Market Regulation chevron_right Transact on UK, EU MTF or Off MTF

EUROPE

7:30 am London time open - 6:00 pm London time close