What makes Tradeweb's Emerging Markets platform the only EM Cash Bond trading platform you need?
As the only electronic platform to offer a complete Emerging Markets solution across all asset classes, Tradeweb's EM cash bond platform gives EM portfolio managers and credit traders access to superior content, smart execution protocols, and strategic workflow tools.
Interact with a broad network of market participants and navigate global markets across Asia Pacific (APAC), Central & Eastern Europe, the Middle East & Africa (CEEMEA) and Latin America (LATAM), while accessing liquidity in hard and local currency bonds, IG and HY, covered bonds and SAS.
Our Emerging Markets cash bond platform supports trading across Hard and Local Currency Bonds.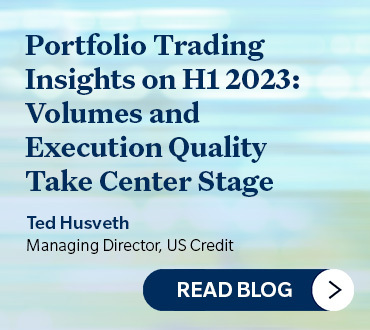 EM Cash Bonds: Get Effortless Access to Trade Hard & Local Currency Bonds
Trade hard and local currency sovereigns, quasi-sovereigns and corporate bonds seamlessly, while leveraging our pre-trade transparency tools to give you all the information you need to make informed trading decisions.
Local currency bonds now available on Tradeweb include BRL, CLP, COP, CZK, HKD, HUF, IDR, ILS, KRW, MXN, MYR, NGN, PLN, RON, RSD, RUB, SGD, THB, TRY, and ZAR.
How can you access a full suite of execution tools and tap into an expanding liquidity pool?
Choose from a range of flexible disclosed and anonymous trading protocols, including request-for-quote (RFQ), voice processing, portfolio trading for EM hard currency, and automated trading via our Automated Intelligent Execution (AiEX) tool, to deploy your trading strategy.
Tap into a broad range of liquidity pools including institutional, inter-dealer and retail markets via Tradeweb AllTrade® (A2A).
Portfolio Trading for EM Hard Currency
Execute a package of hundreds of bonds (in-comp or non-comp) in a single transaction, discreetly and efficiently. Through the electronification of your portfolio trades on Tradeweb, you'll find better liquidity, reduce the risk of human error, and ensure minimal information leakage.
How can Tradeweb's Market Data & Intelligence offer you superior content to refine and enhance your trading strategies?
Consolidated page views for indicative pricing and liquidity transparency
Pre-trade portfolio analytics
Pre-trade Transaction Cost Analysis (TCA)
Trade and Trace history
Liquidity scores
Our trading platform's key stats are:
40+ liquidity providers streaming prices globally
30+ dealers sending inventory runs and axes via API
60+ liquidity providers (disclosed)
Composite pricing in +9,000 EM bonds
To discuss how Tradeweb can support your global credit trading strategies, please contact us to discuss further.