Tradeweb celebrates record year for ETF trading with award win
| Equities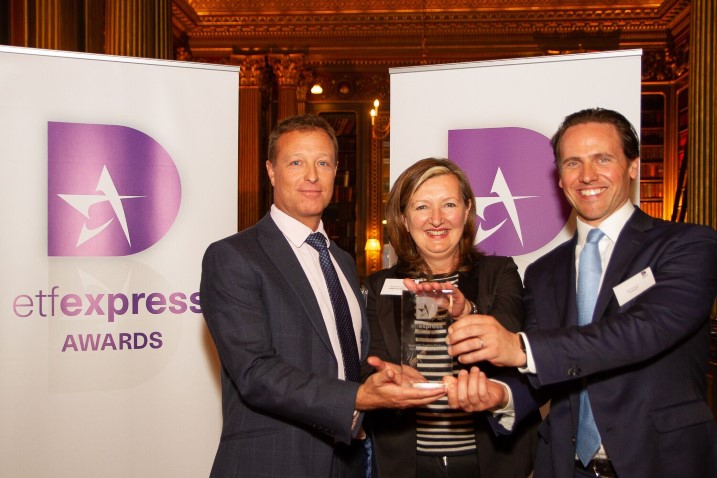 We are excited to share that Tradeweb picked up yesterday its fourth consecutive trophy at the annual ETF Express Global Awards, which recognize excellence among managers and service providers of exchange traded funds around the world. Winners are voted by the readers of ETF Express, including institutional and high net worth investors, as well as managers and other industry professionals at fund administrators, brokers, custodians and advisers.
"We are honored to be recognized by our peers as the best OTC trading platform for institutional investors," says Adriano Pace, head of equities (Europe) at Tradeweb. "Our ETF marketplace enjoyed a phenomenal 2018, both in terms of trading activity and adoption of innovative functionality, such as our Automated Intelligent Execution tool."
Approximately 39% of ETF transactions executed on Tradeweb were completed via AiEX last year. The innovation enables trading desks to send enquiries and complete their orders using pre-programmed execution rules, tailored to their individual trading strategies. Clients use AiEX to automate existing high-volume order flow, thereby creating capacity and opening up new trading opportunities.
In addition, 2018 trading activity on the Tradeweb ETF marketplace broke records on both sides of the Atlantic. In Europe, total traded volume reached EUR 251.5 billion, up 52% from 2017. Notional volume executed on our U.S. ETF platform was just shy of USD 107 billion, up 94% from 2017. Momentum in Asia-listed ETFs was also on the rise, as local clients reaped the benefits of trading large sizes via the request-for-quote (RFQ) protocol in a more consistent manner.
A key driver behind the increased popularity of the Tradeweb ETF platform among investors was the advent of MiFID II in Europe. "Every single ETF trade has to be reported under the new transparency rules," says Pace. "This improves visibility into European ETF liquidity, and in turn, boosts investor confidence in the depth of the market."
As always, we would like to thank our employees and clients for supporting Tradeweb in our efforts to enhance and streamline trading workflows across all the markets we operate in!