Reflecting on our involvement with the LPGA: Recognizing the women driving change
| Tradeweb Markets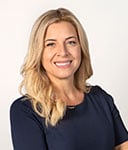 Amanda Meatto
Co-Head of U.S. Fixed Income Institutional Sales, Tradeweb
Earlier this month, Tradeweb partnered with the Ladies Professional Golf Association (LPGA) as the Official Brand Ambassador sponsor of the LPGA Cognizant Founders Cup, a world-renowned women's professional golf tournament designed as a tribute to the thirteen founders of the LPGA.
As an avid (yet admittedly amateur) golfer and co-head of Tradeweb's Global Women's Network, I was particularly struck by the history of the LPGA. Founded in 1950 by thirteen trailblazing and inspiring women, the organization has made significant strides for women in golf and more broadly over its 70+ year history ever since.
What rang especially true were the many parallels between being a woman in finance and being a woman in professional sports. The LPGA founding women broke through barriers in the world of golf and established a space for women in professional sports that previously wasn't there. As someone who is always striving to drive change both in electronic trading and advancing women's role in our industry, I identified with their mission.
Recognizing our Breakthrough Leaders
As part of our sponsorship of the LPGA Cognizant Founders Cup, Tradeweb's Global Women's Network took this tournament as an opportunity to honor a few of our female clients who are driving change within our industry at a 'Breakthrough Breakfast.' During the breakfast, we presented Breakthrough Leader awards to women who represent what it means to be a true leader – someone who leads with passion, integrity and empathy, and helps foster a culture of collaboration, innovative thinking and inclusion. These women, leading role models of their own right in the industry, have all played a critical role in the creation and implementation of Tradeweb's leading-edge solutions and products that have transformed our markets. At Tradeweb, we value and encourage those who drive change within our company, our industry and in the world beyond. Today we shine a light on and honor those efforts.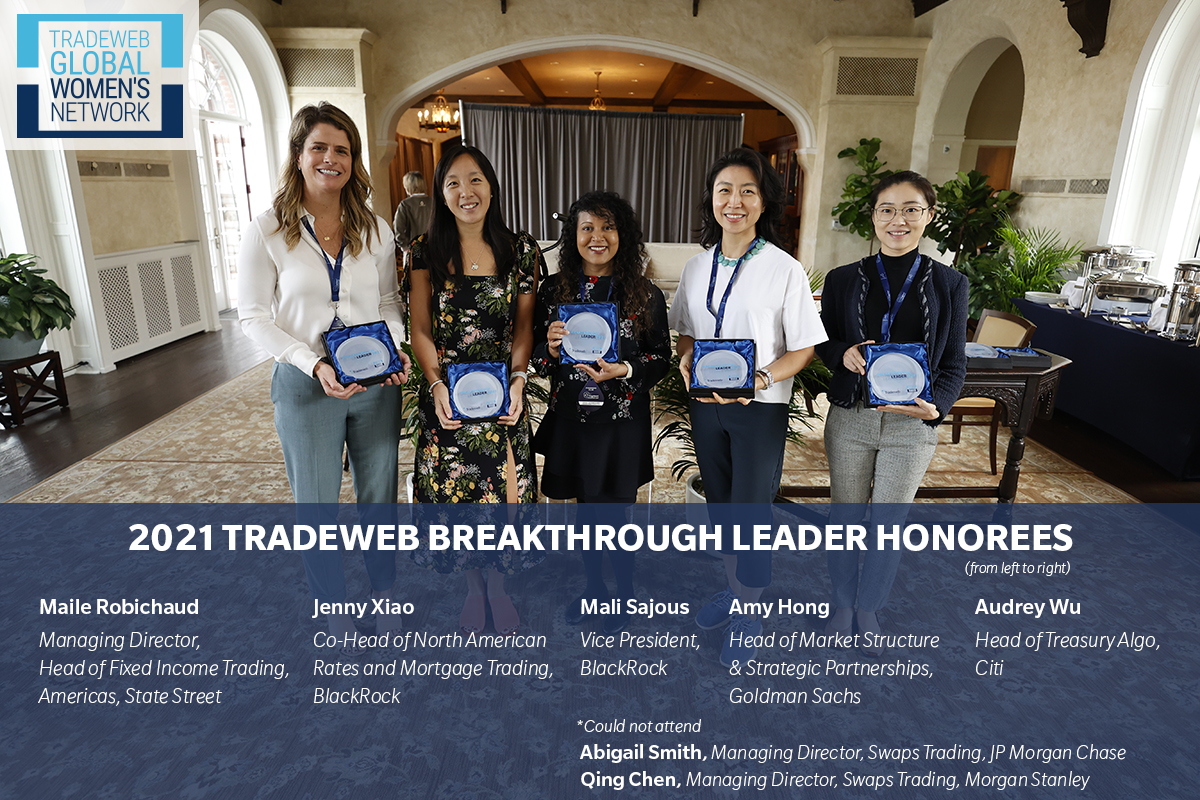 Following the awards ceremony, two guest speakers of the LPGA, LPGA Commissioner Mollie Marcoux Samaan and LPGA co-founder Shirley Spork, joined us for a Q&A session. It was a great opportunity to learn about the challenges they've faced and how they overcame challenges to succeed in their industry. Mollie spoke of the hurdles she faced as a young girl who was drawn to sports like ice hockey that women weren't typically invited to participate in. Shirley, now 94 years old, spoke of her journey from purchasing her first golf club in a thrift store to being recognized as a founding member of the LPGA and LPGA Professionals teaching group. Today the Cognizant Founders Cup celebrates the success of women like Shirley, and delivers the largest purse of any LPGA Tour event outside of the majors and CME Group Tour Championship. The purse is $3 million with the winner taking home $450k.To cap off the breakfast, we invited our clients to participate in a "glass break" challenge where we all got to practice our golf swing.




Thank you to all of our clients, friends and peers who came out to support our Breakthrough Leaders, and participate in what was such a fun and inspiring event! These are just a few of the amazing women and leaders we partner with every day, and we are excited to continue working alongside our clients to move our markets forward.

Related Content
Breaking down barriers across industries