Constant Maturity Treasury Rates

Tradeweb ICE CMT Rates
Tradeweb and ICE Benchmark Association (IBA) are consulting market participants on an initiative to introduce the Tradeweb ICE Constant Maturity Treasury Rates ("Tradeweb ICE CMT Rates"), which provide market participants with a daily overview of U.S. Treasury yields, based upon transactions executed by institutional investors on Tradeweb.

There are multiple ways that market participants could use the Tradeweb ICE CMT Rates:


As a summary of U.S. Treasury yields on a trading day;
As a source of information on risk free rates across various time horizons for valuation and/or discounting purposes;
To help evaluate risk-reward decisions associated with making short term versus intermediate and/or long term investments in U.S. Treasuries and to evaluate returns compared to riskier fixed income investments; and
As a potential alternative benchmark for lending agreements including in floating rate notes, loans, and adjustable rate mortgages.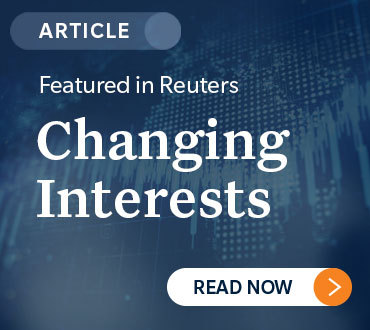 The Tradeweb ICE CMT Rates will be based on an interpolated U.S. Treasury yield curve from which associated Treasury yields will be published for maturities of 1, 2, 3 and 6 months and 1, 2, 3, 5, 7, 10, 20 and 30 years. The inputs used to generate the Tradeweb ICE CMT Rates will be based upon transacted prices/yields for on-the-run Treasury securities, representing the most recently auctioned U.S. Treasury securities, over the course of a seven hour window between 8:00 am EST and 3:00 pm EST on the Tradeweb U.S. Treasury institutional platform.
METHODOLOGY AND TESTING
Tradeweb and IBA have conducted a 16-month period of testing on the proposed Tradeweb ICE CMT Rates, and the results are set out in a whitepaper available here.


REQUEST FOR FEEDBACK
Tradeweb and IBA are asking market participants and stakeholders to review and provide feedback on the Tradeweb ICE CMT Rates and the proposed methodology by September 18, 2020. Tradeweb and IBA intend to consider and take account of this feedback before finalizing the methodology and allowing the rates to be used by market participants in financial contracts. The Request for Feedback section of the paper includes a list of questions on which Tradeweb and IBA would like stakeholder input. Please click here to submit feedback.


VIEW DATA
To view historic data via InSite, our web-based portal click here.