Working together through these unprecedented times
| Tradeweb Markets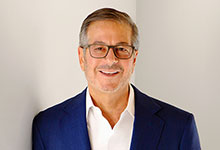 Lee Olesky
Chairman of the Board, Tradeweb Markets
Dear partners,
My thoughts are with you and your loved ones during these unprecedented times. Like many of you, I am very concerned about the impact of the COVID-19 pandemic on our communities globally. We continue to monitor the situation closely and I want to take a moment to summarize what we are doing at Tradeweb to ensure that our people, network and technology continue to operate seamlessly as we manage through this crisis.
Our focus is on our people
We have been focused on keeping our employees safe, including having most work from home. We have eliminated work related travel and required meetings to be conducted electronically. We have empowered our employees with a variety of remote workplace access and communication tools, enabling 900 employees to work remotely. We are dedicated to supporting our team during these uncertain times.
We are collaborating with our clients
Our team understands the important role we play in your trading workflows and we are available and ready to help. Having a presence in China has helped us grasp the scale of potential disruption early and helped inform our business continuity plans. We have invested in our capacity and technology to handle elevated volumes and we continue to make refinements to ensure that you receive the level of service that you expect from Tradeweb.
We are supporting our markets
Having seen multiple economic cycles unfold I am encouraged to report that despite various stresses and challenges, our markets are facilitating elevated and meaningful exchanges of risk. So far, in March, we have helped clients transact in excess of $1 trillion ADV across our asset classes.

Thank you to every one of our employees who are working tirelessly at Tradeweb to usher us through this challenging time -- and thank you to our clients for entrusting us with an important part of your risk management efforts. We are here to assist you in any way we can.
Please stay safe.
Lee Olesky