US, UK and German 10-year debt rallies during a mixed week for global markets
| Tradeweb
The escalation of emerging market tensions coincided with a mixed week for global economic data. Benchmark government bond mid-yields for the US, UK and Germany fell, while those for Europe's peripherals – with the exception of Ireland - rose slightly.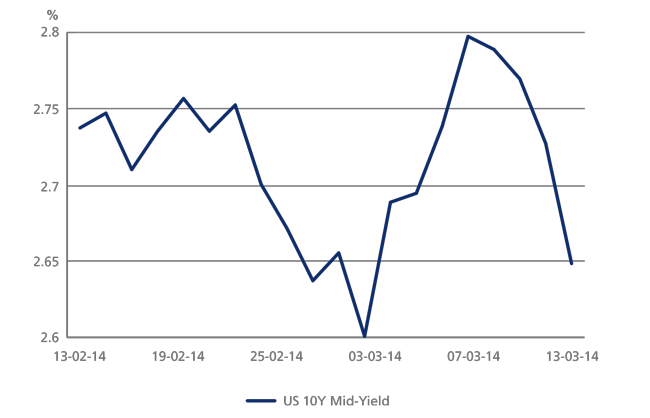 US labor department data showed robust jobs growth in December, January and February, ahead of next week's Federal Reserve monetary policy statement. Tradeweb data shows that US 10-year government bond mid-yields closed at 2.65% on Thursday, 13 basis points below Monday's closing value of 2.78%. Similarly, UK 10-year government bond mid-yields fell 10 basis points from Monday's close at 2.79% to Thursday's closing value of 2.69%.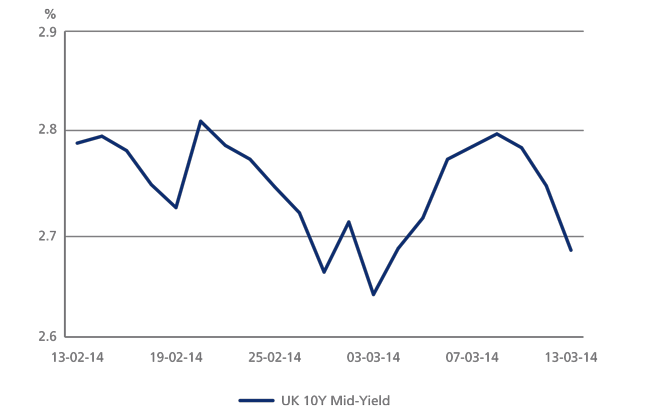 In contrast, Spanish 10-year government bond mid-yields rose 5 basis points from 3.30% at close on Monday to 3.35% at the same time on Thursday. Over the time period, Ireland was the only nation in Europe's periphery to register a decrease in mid-yields on its 10-year debt – falling 7 basis points from 3.08% to 3.01%.