Our 13th Annual Holiday Game
| Tradeweb Markets


Holiday traditions are part of what makes this season truly fun and special! Here at Tradeweb, we have our own unique way of celebrating by sharing our annual game. We are excited to continue the 13-year tradition with our latest edition "Snow Stack".
This year's game has even more obstacles to avoid, giving it a challenging twist.
We hope you enjoy and share with your family and friends to spread the cheer! Wishing you a wonderful holiday season and a very happy New Year!
Check it out here.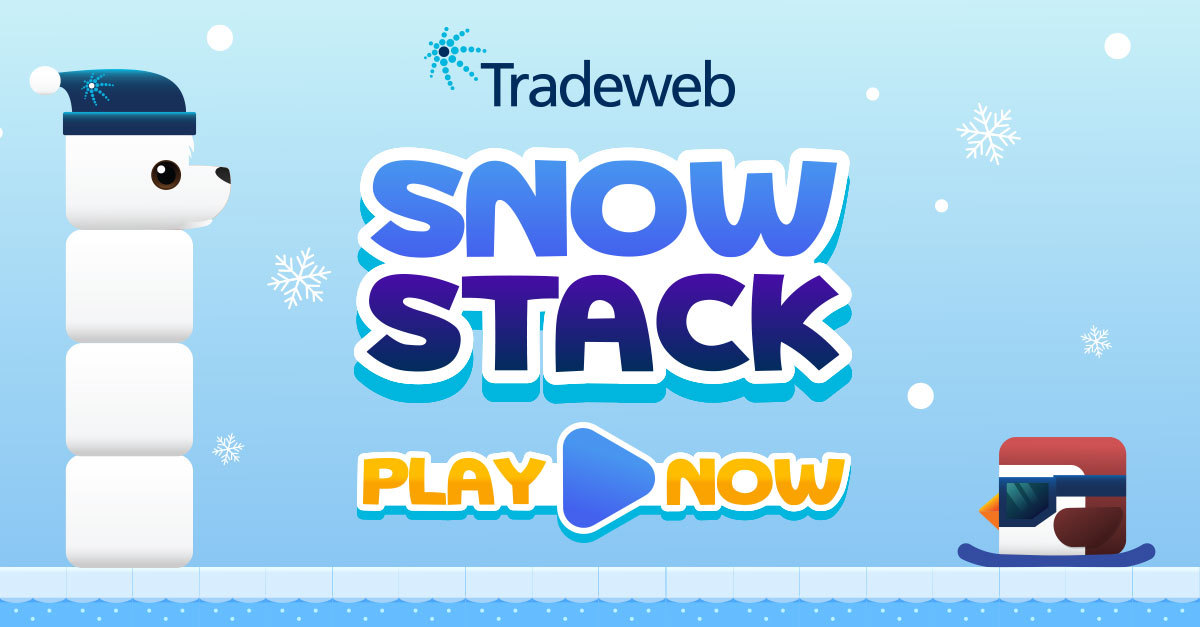 Related Content
2021 Holiday Game