Exchange-Traded Funds Update - June 2015
| Tradeweb
The following data is derived from trading activity on the Tradeweb European-listed ETF platform.
ETF total traded volume
June overtook April as the third strongest month since launch for the Tradeweb European-listed ETF platform, with total traded volume reaching €9.02 billion. Volume in the second quarter of 2015 amounted to €24.96 billion, beaten only by the first quarter's record-breaking activity.
Volume by ETF asset class
Both equity and fixed income ETFs saw net selling in June, as "sells" outstripped "buys" by nine and 11 percentage points respectively. Overall trading activity in fixed income funds was recorded at 35%, outperforming the 12-month rolling average by five percentage points. The proportion of volume in commodity-based ETFs remained unchanged from the previous month at 2% against a 12-month rolling average of 4%.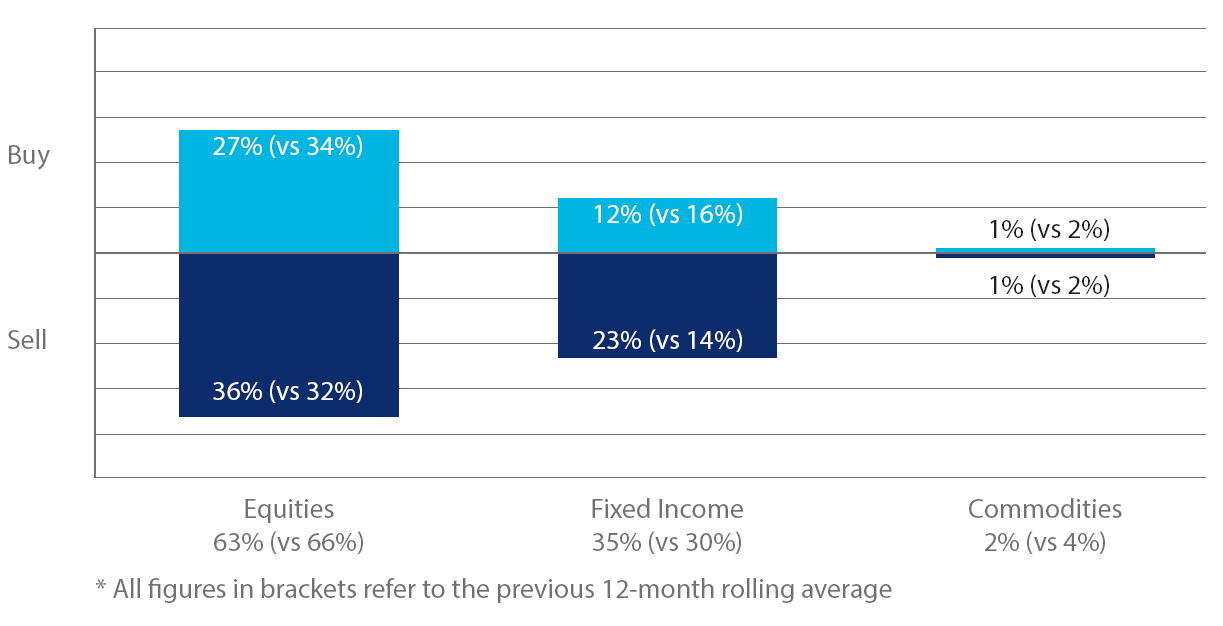 Top ten ETFs by traded volume
There were four fixed income products among June's top ten ETFs by traded volume, with the iShares Core Euro Corporate Bond UCITS ETF ranked first. The fund, which tracks the performance of the Barclays Euro Corporate Bond Index, was also the second most heavily-traded ETF in Q2 2015.