2023 Breakthrough Leaders: Bucking the Stereotype on How Women Should Lead
| Tradeweb Markets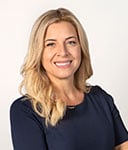 Amanda Meatto
Managing Director, Head of U.S. Institutional Rates Sales, Tradeweb
Earlier this week, we hosted Tradeweb's third annual Breakthrough Leaders Awards, a program that was introduced to recognize the women in finance who are breaking the mold and making a tremendous impact on their company and industry more broadly. We launched these awards to call attention to the remarkable achievements, efforts and progress made by the women who are leading change so that others may be inspired to do the same.
In this spirit, we were excited to honor seven women this past Wednesday at the Manhatta restaurant in downtown Manhattan. The evening was an opportunity for the award honorees, their peers and advocates to connect with and learn from each other.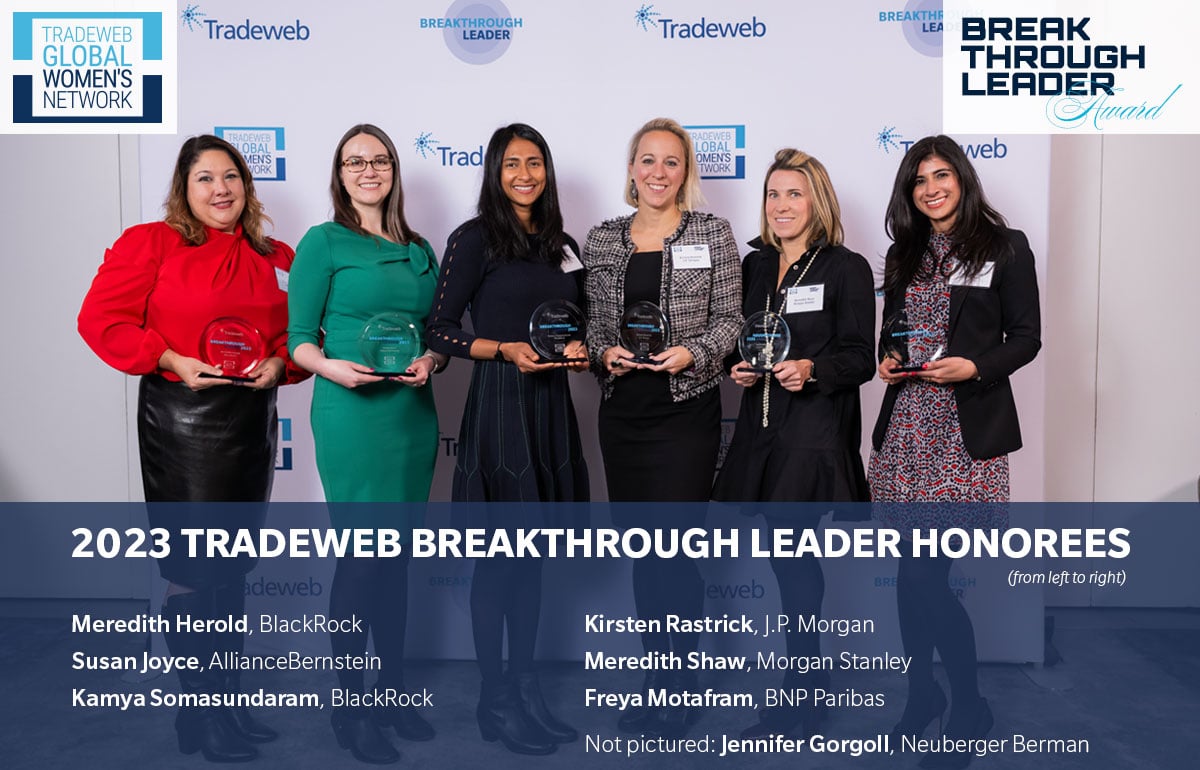 These Breakthrough Leaders have all taken their own path to get to where they are today. They've all individually challenged the preconceived notion that leaders – and specifically women leaders – must look and act a certain way to be successful. Traditionally, this idea stemmed from misconceptions and gender stereotypes that lead to bias. Fortunately, today, with an increasingly diverse and multigenerational workforce, we are seeing more women forge their own path to success on their own terms.
We talk a lot about the power of the 'multiplier effect' for women at the organizational level, the idea that having more women rise to senior leadership positions attracts more women overall. I wholeheartedly believe in this powerful concept, one that can only be realized if we continue to create space and opportunities that encourage women to bring their authentic selves to work. Being a leader does not necessarily mean you have the loudest voice in the room or the toughest demeanor (one of those misconceptions I mentioned). It's producing results by leading with integrity, empathy and authenticity – characteristics that our Breakthrough Leaders exhibit in everything they do.
I am proud of the women who are breaking barriers in our industry, but this wouldn't be possible without the support from their peers and advocates. When we run towards change, not away from it, we get results. And it's up to all of us to advocate for an industry that invests in women and provides a clear path forward for women to advance their careers.
A huge thank you to all of the Breakthrough Leaders we celebrated this year: Meredith Herold (BlackRock), Susan Joyce (AllianceBernstein), Kamya Somasundaram (BlackRock), Kirsten Rastrick (J.P. Morgan), Meredith Shaw (Morgan Stanley), Freya Motafram (BNP Paribas) and Jennifer Gorgoll (Neuberger Berman).
Related Content