Pricing Data Delivered
Our comprehensive suite of data and reporting services provides thousands of the world's most influential buyers and sellers in the fixed income, derivatives and ETF markets with actionable pre-trade and post-trade intelligence that informs trade execution strategies and enhances business performance.
As an industry leader in the financial markets, leading news outlets, analysts, research firms and market participants alike rely on Tradeweb as their go-to-source for trusted, reliable market data.
Key Features: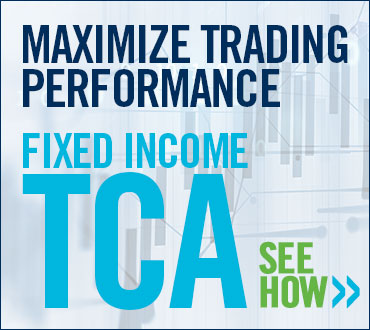 Our Offering Includes:
MD Link
MD Link, our market data Excel Add-in, provides more than 350 investment firms with real-time pricing updates directly from our award-winning fixed income marketplaces for customized modeling, research and analysis. Utilize dynamically updated spreadsheets with real-time data from our pricing screens, access daily closing price history data from the last two years and view our live composite Gilt mid pricing with MD Link.
RCM 19901 Powered by Dealerweb
Dealerweb is the exclusive source for U.S. Treasury (UST) pricing for the Reuters Capital Markets 19901 (RCM 19901) service, the premier pricing service for UST market participants. RCM 19901 offers market participants comprehensive U.S Treasury data from Dealerweb's low latency central limit order book (CLOB) enabling users to retrieve up-to-date pricing, reference, and validation data, when and how they need it.
Tradeweb Data on Eikon
Users can access Tradeweb prices through the Eikon platform or via an exclusive, secure data feed. Under a long-term partnership, Refinitiv redistributes our market data to their customers.
This seamless desktop solution offers best-in-class products from both companies. Clients may upgrade to Eikon with integrated access to Tradeweb. To gain access to Eikon, click here.
Gilt Closing Prices
Tradeweb and FTSE Russell are the providers of Gilt and Treasury bill end-of-day reference prices, succeeding the previous provision by the U.K. Debt Management Office (DMO). Click here to learn more.
Tradeweb Direct Portfolio Solutions
Portfolio Solutions from Tradeweb Direct is a comprehensive and fully integrated fixed income analytics tool for retail and middle market clients. Monitor events in real-time, search across all asset holdings and effortlessly rebalance portfolios with confidence.