It's that time of year when...
| Tradeweb
It's that time of year when…
Festive displays appear in store windows. Streets are adorned with twinkling lights and garlands. Shopping countdowns are announced daily on news broadcast. Signs of the season are everywhere. Yes, it's December and the year is nearing a close. And we all know what that means.
It's time for the new Tradeweb annual holiday game.
This year's installment features some Pesky Penguins driving our Polar Bear hero crazy. As they try to raid his pond for fish, he fends them off with snowballs. It's a lot of fun, so give it a try and let us know your score.
Wishing you a very happy and healthy new year from all of us at Tradeweb, Dealerweb and Tradeweb Direct.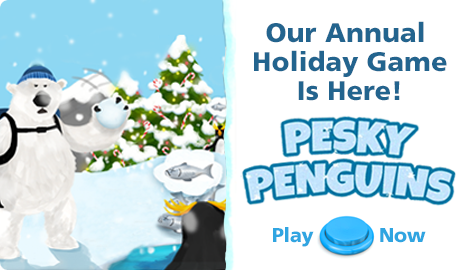 Looking for more of our holiday games? Click below to play!