Exchange-Traded Funds Update - May 2015
| Tradeweb
The following data is derived from trading activity on the Tradeweb European-listed ETF platform.
ETF total traded volume
Total traded volume on the Tradeweb European-listed ETF platform reached €7.59 billion in May, in a month characterised by the release of mixed economic data and a sell-off in government bonds.
Volume by ETF asset class
May's trading activity on Tradeweb reveals a solid selling trend in fixed income and equity-based ETFs. This was the first time "sell" requests surpassed "buys" across both asset classes in the same month. Overall trading activity in equity-based ETFs was five percentage points lower against a 12-month rolling average of 67%. In contrast, fixed income products were up by seven percentage points to 36%.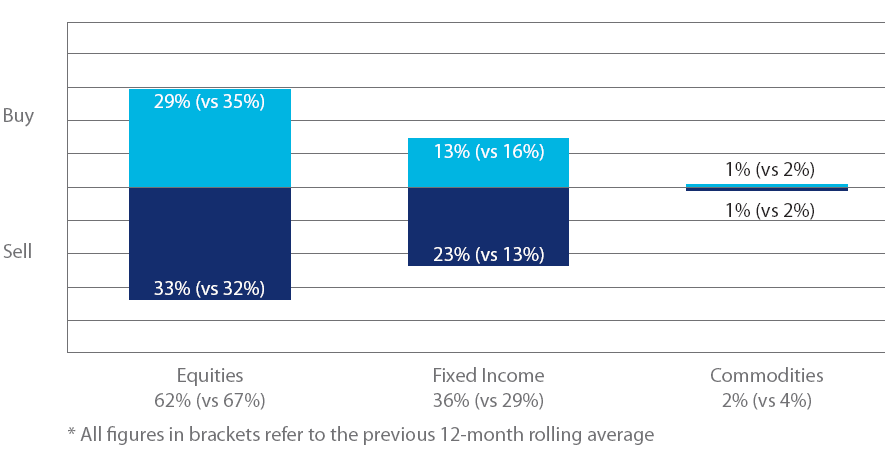 Top ten ETFs by traded volume
Three of the top ten funds by traded volume in May track the performance of fixed income indices. However, a fund offering exposure to U.S. equities was ranked first: the SSgA SPDR S&P US Dividend Aristocrats ETF seeks to replicate an index tracking the performance of certain high dividend-yielding equity securities.