Exchange-Traded Funds Update - April 2015
| Tradeweb
The following data is derived from trading activity on the Tradeweb European-listed ETF platform.
ETF total traded volume
April was the third strongest month for the Tradeweb European-listed ETF platform since its launch in October 2012. Total traded volume amounted to €8.5 billion, only beaten by March and January's record-breaking volumes of €10.5 billion and €10.7 billion respectively.
Volume by ETF asset class
Equity-based ETFs saw net selling for the second consecutive month, with "sells" surpassing "buys" by four percentage points. In contrast, "buy" requests for fixed-income products increased to 17%, outstripping "sells" by three percentage points. Overall trading activity in commodity ETFs dropped to 1% against a 12-month rolling average of 4%.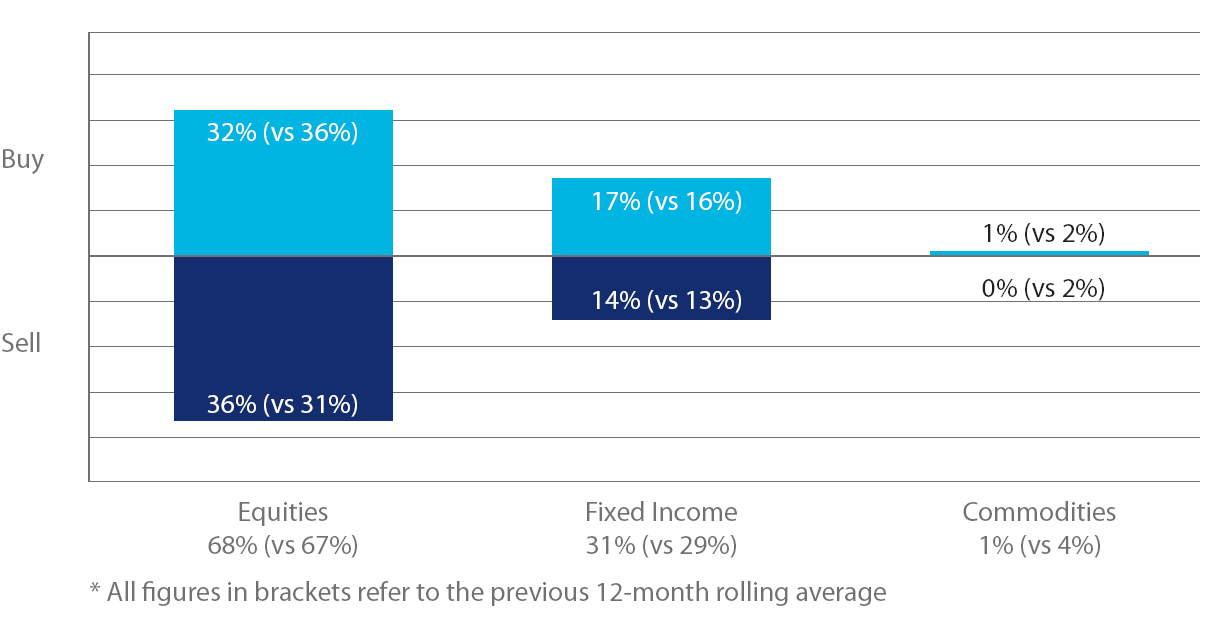 Top ten ETFs by traded volume
Two funds tracking the Hang Seng China Enterprises Index were among the ten most heavily-traded ETFs on the platform throughout April. The top spot, however, was held by an Amundi ETF that offers exposure to U.S. equities. Fixed-income ETFs were represented in the top ten by two iShares high-yield bond vehicles.