European Credit Update - September 2013
| Tradeweb
CDS: In the first half of September the industry awaited the outcome of the Federal Reserve meeting in the US on September 17. The expectation of the September start of QE tapering had been priced in to the markets, so it was a surprise when the Fed announced that they were now planning to "await more evidence that progress will be sustained before adjusting the pace of its purchases".
The iTraxx indices started the month slightly wider but tightened throughout most of the remainder of September. The iTraxx Europe (series 19) index fell to 89.5 basis points on September 19, the first time it has been below 90 basis points since May 22.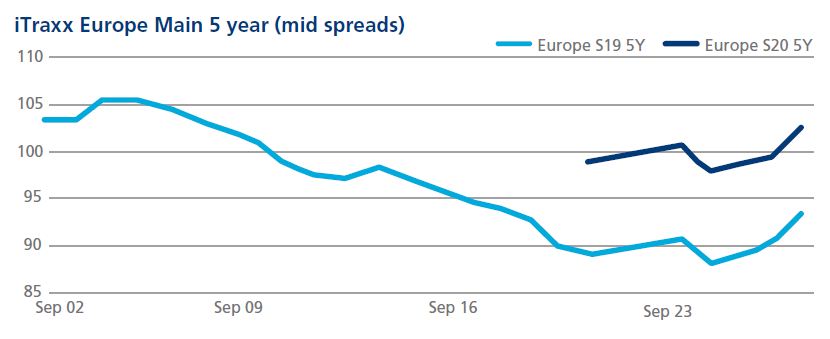 Cash: Most European cash credit sectors saw net selling during September, with the exception of the T1 and T2 banking sectors. Both of these sectors also saw a decrease in volume during the month compared to August.