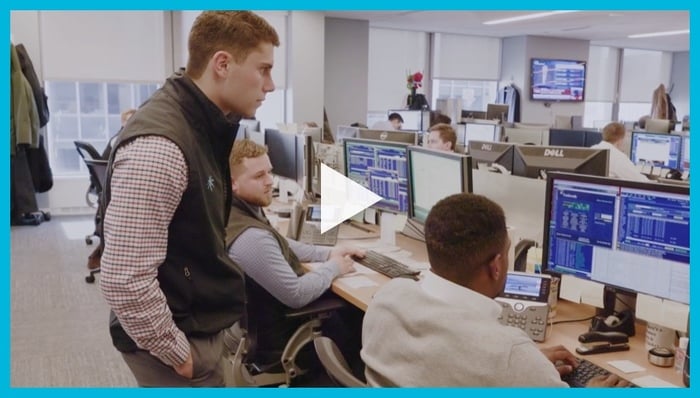 Innovating together to succeed together
Electronic marketplaces that transform your trade workflow
Your connection for new opportunities in growing markets
No matter which part of the world you trade, we help you do it more efficiently, and with greater confidence and transparency. We're continually building pathways to opportunities in new markets, including being the first platform to provide electronic access to the local Chinese bond market. Discover innovative ways to meet your cross-product emerging markets trading needs at Tradeweb.
Get Aggregate Pricing - and Seamless Risk Transfer
We're breaking through the barriers within the emerging markets to help you trade more efficiently, access more liquidity, control information leakage and improve certainty of execution.
Learn how our portfolio trading protocol works and how it can help you transform your hard currency trading strategy.
Watch the Video
Learn how you can scale up EM trading more efficiently.
Watch Trader TV Interview
Cover More Ground - and Uncover More Opportunities
Our unique, global IRS solution was created by experts in swaps derivatives and built with your workflow and objectives in mind.
See how we can help you stay one step ahead of the market with our one-stop swaps trading solution.
WATCH THE VIDEO
Learn how our custom settings can give you valuable market insight on the specific products you want to trade on a single screen.
View the Fact Sheet
Opening the Gateway to the World's Second Largest Bond Market
Working with the Chinese government and financial institutions, we were instrumental in creating the first direct electronic connection to the Chinese bond market for offshore investors.
Hear about the impact of electronic trading and the growing diversity and opportunity in the Chinese bond markets.
Watch Trader TV Interview
Start breaking through to better trading today.