How Tradeweb is Connecting You to the Emerging Markets

Our global multi-asset emerging markets platform supports trading strategies across fixed income cash and derivatives markets.
EM Interest Rate Swaps
EM Credit:

EM Cash Bonds (Hard & Local Currency Bonds)
EM Credit Derivatives (including EM Index and Single Name Sovereign and Corporate CDS)

China Access Channels
FX Swap Workflow Solution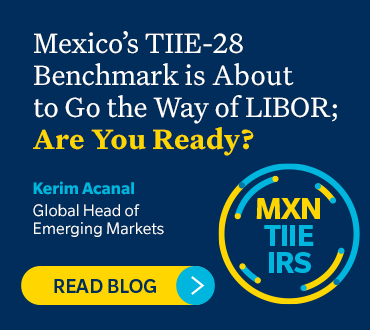 As we continue to drive the evolution of electronic trading across our core emerging markets (EM) regions – Latin America (LATAM), Central & Eastern Europe, Middle East & Africa (CEEMEA) and Asia Pacific (APAC) – we're developing and implementing new and enhanced technology to make trading global markets more efficient and transparent.
As the first platform to provide electronic access to the local Chinese bond market, we are constantly looking at ways to innovate and expand access to new global markets. Discover improved liquidity options, streamlined workflow, and transparency all in one place.
No matter which part of the world you trade, trade EM efficiently on Tradeweb.