ReplayService™ for Enterprise Platform
Experience the next generation of tools for recording, analyzing and replaying real-time market data.
ReplayService is the industry standard QA and Development environment for users of Refinitiv's real-time market data. By using ReplayService, users can access a fully integrated development environment to dynamically manipulate market data for testing market data applications.
Key Features:
Capture & Replay Data: Record data from Refinitiv's Enterprise Platform or import data from Refinitiv's Tick History both locally and remotely
View, Transform & Compare Data: View each market data message, transform and edit the message based on specific scenarios, and demonstrate live market data
Debug Market Data Apps: Using the DevStudio feature, insert status messages and set breakpoints
Supports: Refinitiv's OMM and MarketFeed
For more information, please email replayservice@tradeweb.com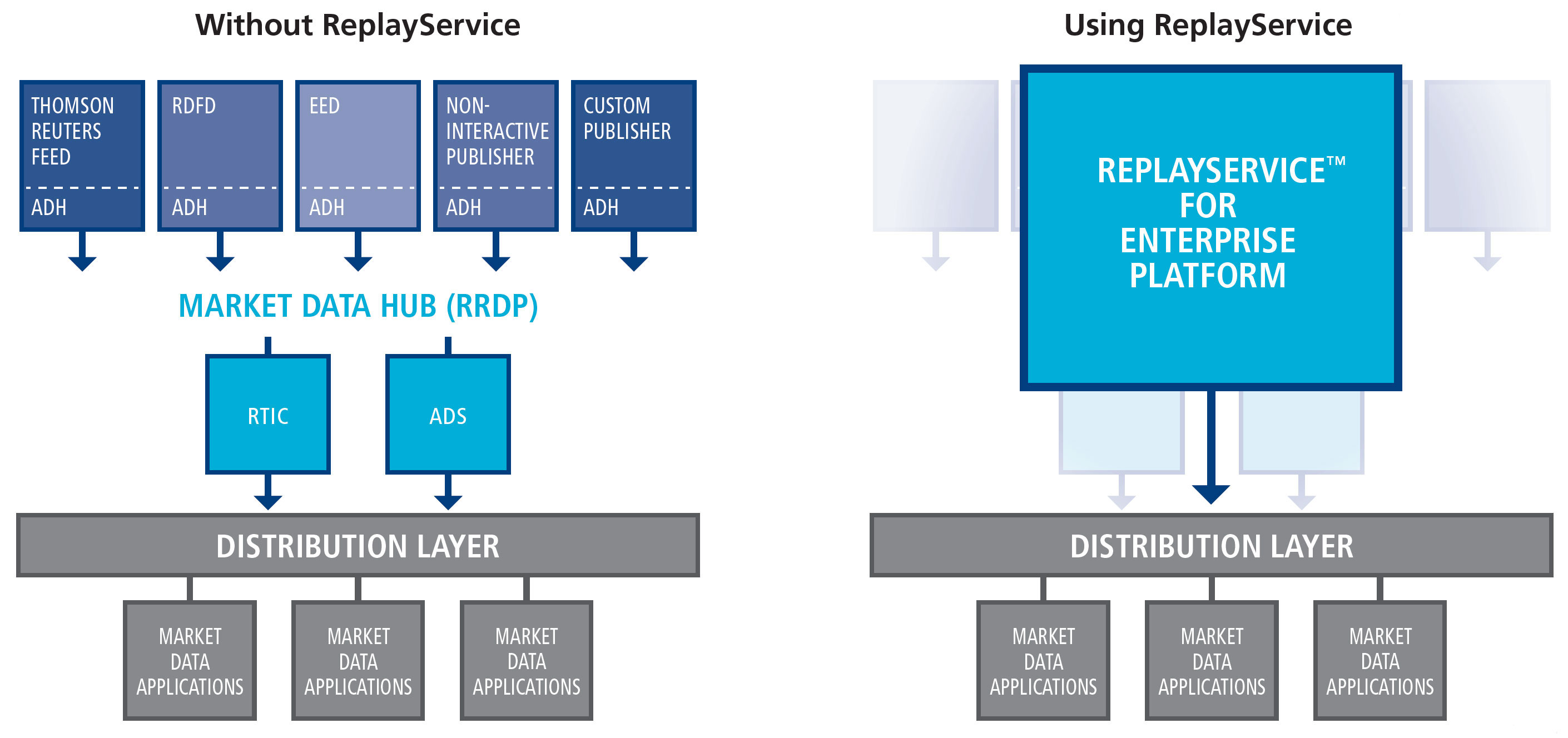 ReplayService™ for Messaging
Building message recovery into an application is costly and requires long-term support costs. ReplayService™ for Messaging provides users a cost efficient recovery solution that runs successfully at the heart of leading mission critical banking systems today.
Key Features:
Store and forward architecture requiring no pre-registration
Message and state recovery out of critical path
Record statistics and reports
Disaster recovery and data validation
Flow control and redelivery of data
Auditing (infrastructure and content) and regression testing
Capacity planning and latency monitoring
Automated testing and application development
Rewindable destinations and message forwarding
Protocols Supported:
Tibco EMS
IBM WebSphere MQ
Solace
Apache Active MQ
Apache Kafka
JMS (Java Message Service)
Custom C APIs