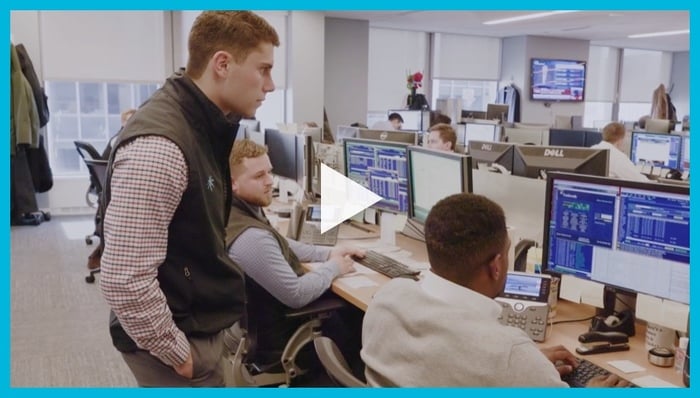 Innovating together to succeed together
Electronic marketplaces that transform your trade workflow
A whole new world of automated trading opportunities with AiEX
Automated Intelligent Execution (AiEX) is a breakthrough technology built to think like a trader - flexible automation that behaves a lot like you. Whether you're looking to improve your certainty or speed of execution, we've got trade automation for almost every type of workflow. You'll find yourself asking, "What can I automate next?".
Rethink the Limits of Automation
Hear from the team behind our innovative technology, AiEX and how we've closely collaborated with our clients over the last 10 years to provide fully tailored trade automation.
WATCH INNOVATION VIDEO
Achieve Higher-Quality Execution at Scale
Trading ETFs effectively and efficiently at scale can be complex and time consuming - unless you tap the power of AiEX. Our flexible tools and expertise give you total control, with zero technology build and lower costs.

Ready to bring your ETF trading to the next level?

Read Case Study: Vontobel
Named Best 'Trading Initiative of the Year'
AiEX was recognized as the 'Trading Initiative of the Year' at the Financial News' 2022 Excellence in Trading & Tech Awards.
VIEW AWARDS
Start breaking through to better trading today.