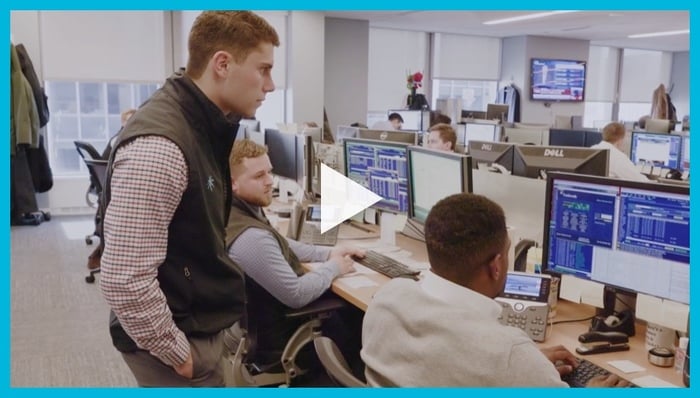 Innovating together to succeed together
Electronic marketplaces that transform your trade workflow
A whole new world of automated trading opportunities
We built our Automated Intelligent Execution (AiEX) technology to think like a trader— flexible automation that works and behaves a lot like you. Whether you're looking to improve your certainty or speed of execution, we've got trade automation for almost every type of workflow. You'll find yourself asking, "What can I automate next?"
We're helping businesses like yours break through to a better trading experience.
INTELLIGENT AUTOMATION
Rethink the limits of automation
Our comprehensive multi-asset rule sets and deep experience in trade automation make even large and complex trades simple. And we make AiEX easy to access and use for any kind of trading organization—FIX or no FIX, via your existing EMS/OMS set up, through our Excel integrator or platform user interface.
Is AiEX right for you? Tradeweb's Charlie Campbell-Johnston talks to Trader TV about the exceptional value AiEX can deliver for a wide range of trading organizations.
WATCH THE Interview
AiEX was recognized at The Trade's 2020 editor's choice awards as a Digital Initiative of the Year.
WATCH THE VIDEO
AUTOMATING WORKFLOWS
Achieve higher-quality execution at scale
Trading ETFs effectively and efficiently at scale can be complex and time consuming—unless you tap the power of AiEX. Our flexible tools and expertise in automating every kind of trading workflow can bring your ETF trading to the next level, with total control, zero technology build and lower costs.
Learn how AiEX helped Vontobel expand its ETF trading, make it more efficient and achieve better pricing.
Read the Case Study
Start breaking through to better trading today.