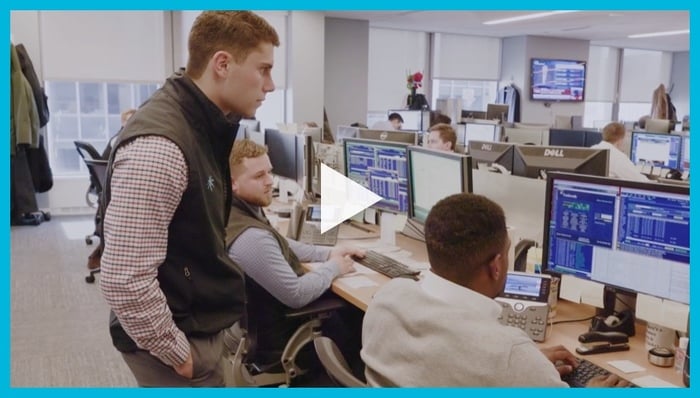 Innovating together to succeed together
Electronic marketplaces that transform your trade workflow
There is a better way to trade credit.
To trade effectively in today's credit markets, you need a total solution that offers deep liquidity, pre-trade intelligence, flexible execution and an end-to-end workflow that seamlessly integrates with your order management system. We deliver the innovation and efficiency needed to remain competitive in corporate bonds, credit derivatives, municipals, emerging markets and total return swaps.
Reimagine Your RFQ
We build and deliver tools and technologies that are redefining the electronic credit trading landscape. So it's no wonder that our latest iteration of RFQ is the most popular electronic trading protocol on the Institutional Credit platform.
Find out how you can leverage liquidity across our institutional, wholesale and retail networks and build a better RFQ entirely.
Watch the Video
Discover More Efficient Risk Transfer with Portfolio Trading
With aggregate pricing and second-to-none workflow efficiency, our portfolio trading solution helps traders access more liquidity, control information leakage and improve certainty of execution.
Find out how we've become the global leader in electronic portfolio trading.
Read the Article
Save Time—and Get a Better Price, Too.
Our Net Spotting functionality gives you a simple way to reduce the embedded bid/ask costs of offsetting U.S. Treasury hedges for spotted corporate bonds.

Learn how Multi Client Net Spotting unlocks major efficiencies and cost savings for our clients.
Read the Whitepaper
Find out how connected rates and credit markets can get you a better price for your U.S. corporate bond.
Watch the Video
Start breaking through to better trading today.