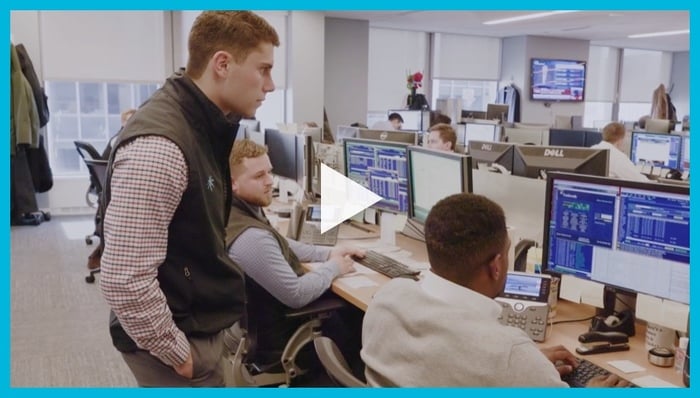 Innovating together to succeed together
Electronic marketplaces that transform your trade workflow
Innovations that move markets forward.
Tradeweb is a company built on market-transforming breakthroughs. Whether you trade rates, credit, money markets, or equities, we build consistent and meaningful solutions for clients' real-world needs and challenges.
Break through to a better trading experience.
Protocol Innovation
We're experts at building and delivering tools and technologies that redefine the electronic trading landscape. So, it is no wonder that credit traders turn to our request for quote (RFQ) trading protocol for more liquidity, more choice and more efficiency.
Watch Reimagining RFQ Video
Take your RFQ to a new level with our Spotlight Dealer Diversity Program. Learn how to incorporate minority-owned firms into your workflow.
Read Q&A
Intelligent Automation
Our comprehensive multi-asset rule sets and deep experience in trade automation make even large and complex trades simple during volatile events.
Learn how traders are adapting and maintaining their automated trading strategies.
READ BLOG
AiEX is 10 years old and it's come a long way in that time! Get to know the expert team behind the tool in this 'behind the scenes' video.
WATCH THE VIDEO
Trading Solutions
In today's inflationary environment, our clients need products that optimize their trading workflows during challenging market conditions.
Hear how we're optimizing rates execution amid market volatility.
Watch Trader TV Interview
Check-out our latest Market Insights blog which explores the innerworkings of the TIPS market.
Read Blog
Start breaking through to better trading today.